For Just About Everyone on Your List
This post may contain affiliate links for products I love and recommend.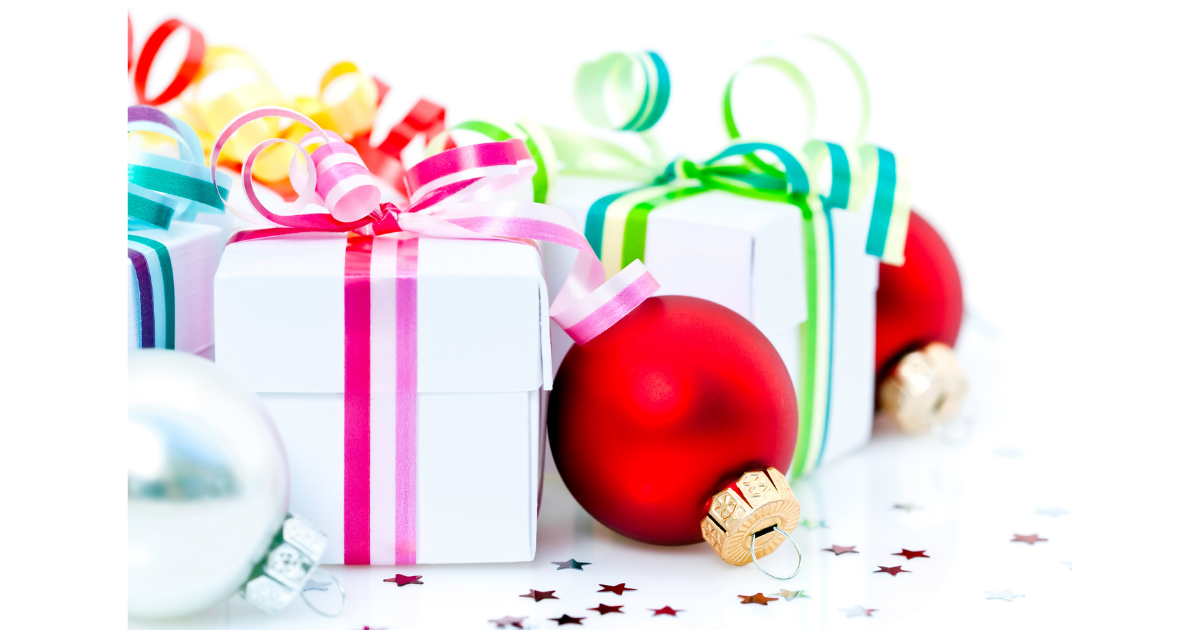 Who's ready for a little "Merry and Bright-ness"? 2020 has been a long year. Who knew we'd still be dealing with a pandemic, bypassing holiday parties and limiting our shopping in the stores?
Maybe it was just me being the eternal optimist, but I really thought we'd be back to normal by now. But since we're not, I thought I'd bring the shopping to you (with a little help from Amazon and other favorite sites).
I've put together several Gift Guides for just about everyone on your list in an effort to make your life easier. Shopping for these items is simple – just find the corresponding number for each item in the list below the guide.
For the Ladies Gift Guide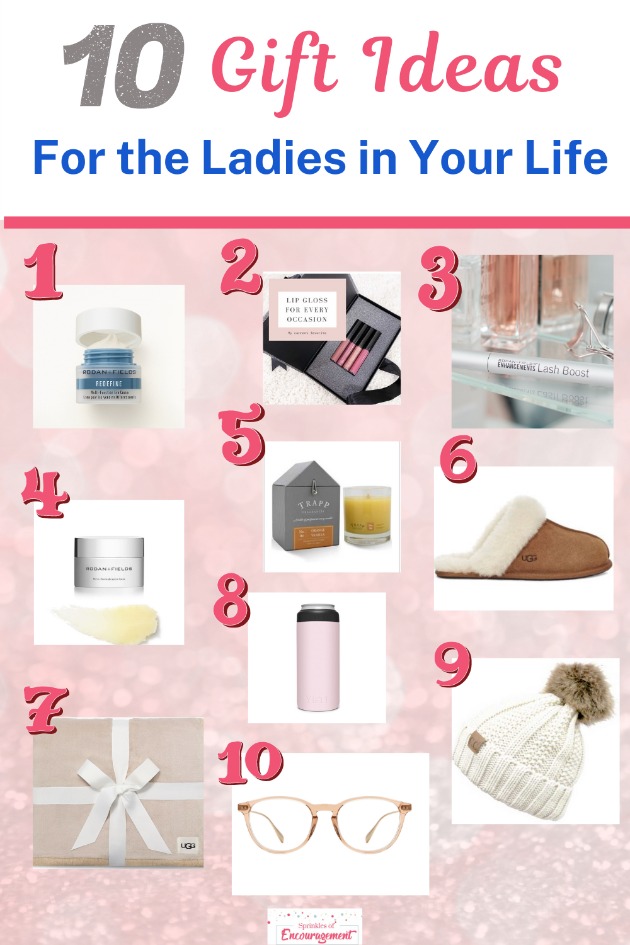 I personally love these products and they are some of my favs! While I have many favorite beauty products, #'s 1-4 are my essential "Go-Tos". With all the mask wearing this year, a good exfoliant and extra attention to the eyes has become my focus. When I'm not in a mask, I LOVE Nicole Wagner's new Lip Kits. (I must confess – I'm a lipstick junkie). They literally feel like velvet on your lips!
For the Adventurer Gift Guide
Honestly, #5 and #6 are my favorites on the Adventurer list. We've used the table in the river while sunbathing on the rocks and picnicking. We also love to sit in the rocking chairs with the table between us, taking in the views with a glass of wine. Both the table and the chairs store neatly in the storage compartment of our InTech Sol RV.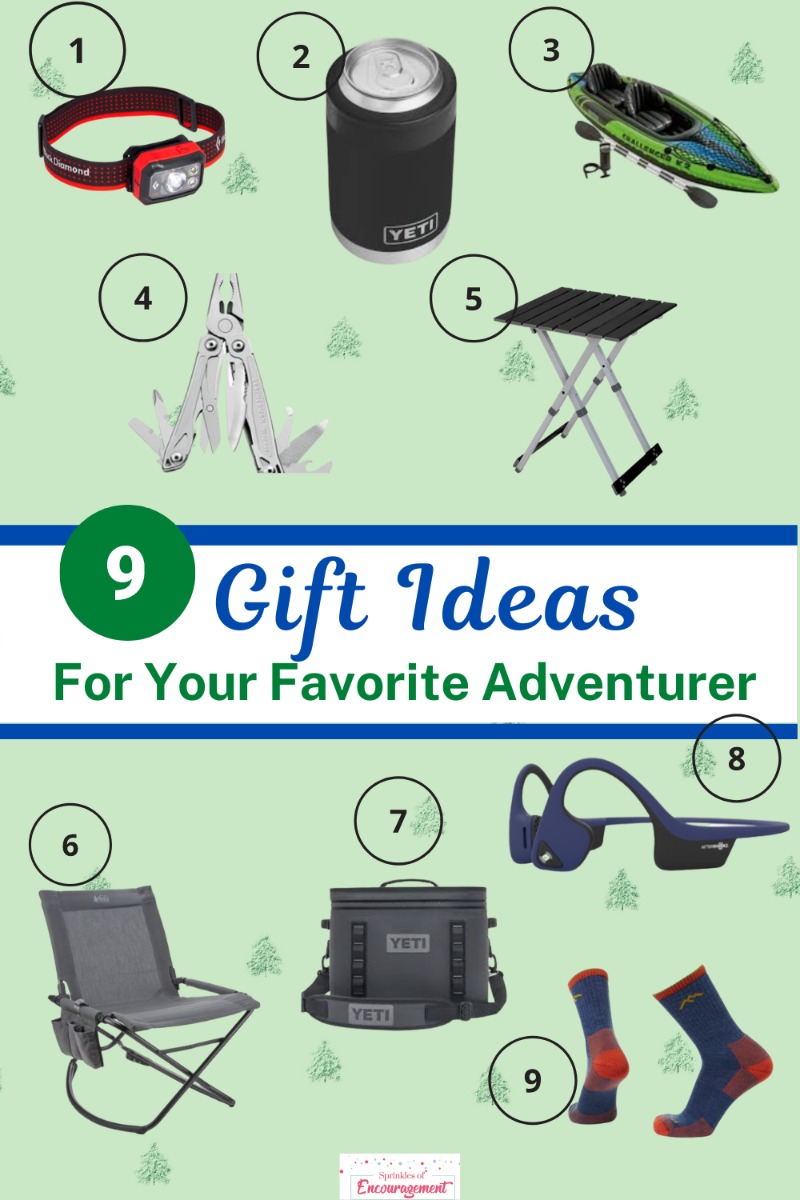 For the Kids Gift Guide
As a former teacher, it hurts my heart that our kids have been on technology overload this year. They need more time for imaginative play, to practice thinking outside of the box, and time to just generally wonder about possibilities. (And seriously, who doesn't love the smell of play dough and crayons)? It's this belief that was the inspiration for the kids' gift guide.
In Mr. Roger's words,
…But for children, PLAY is serious work. It is the work of childhood.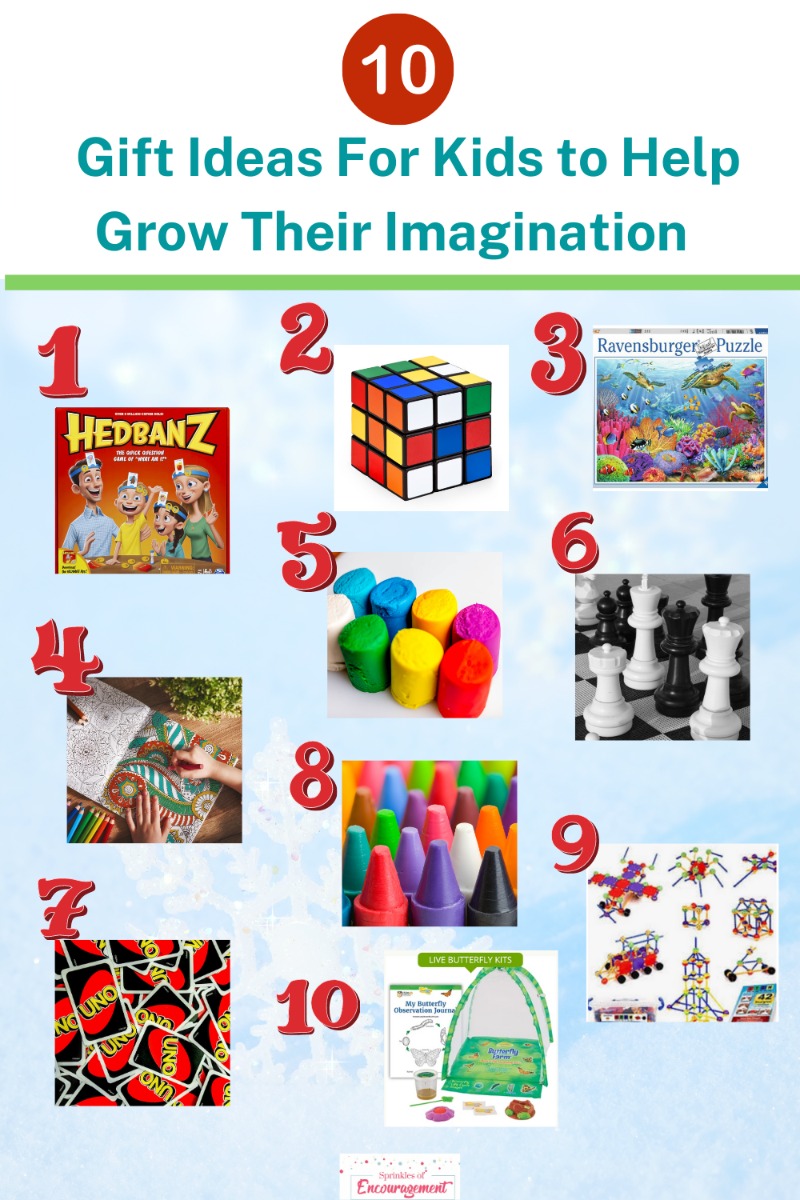 Children's Books Gift Guide
While we're on the subject of kids, the next two gift guides are children's books that I LOVE. I've put together titles that are a combination of picture books and chapter books, ranging in ages from baby (it's never too early to introduce the love of books), to elementary, to early middle school. My sweetest memories are reading books to my children. As a teacher, I was always excited to share my passion for children's books with my students. I know your kiddos will love these too.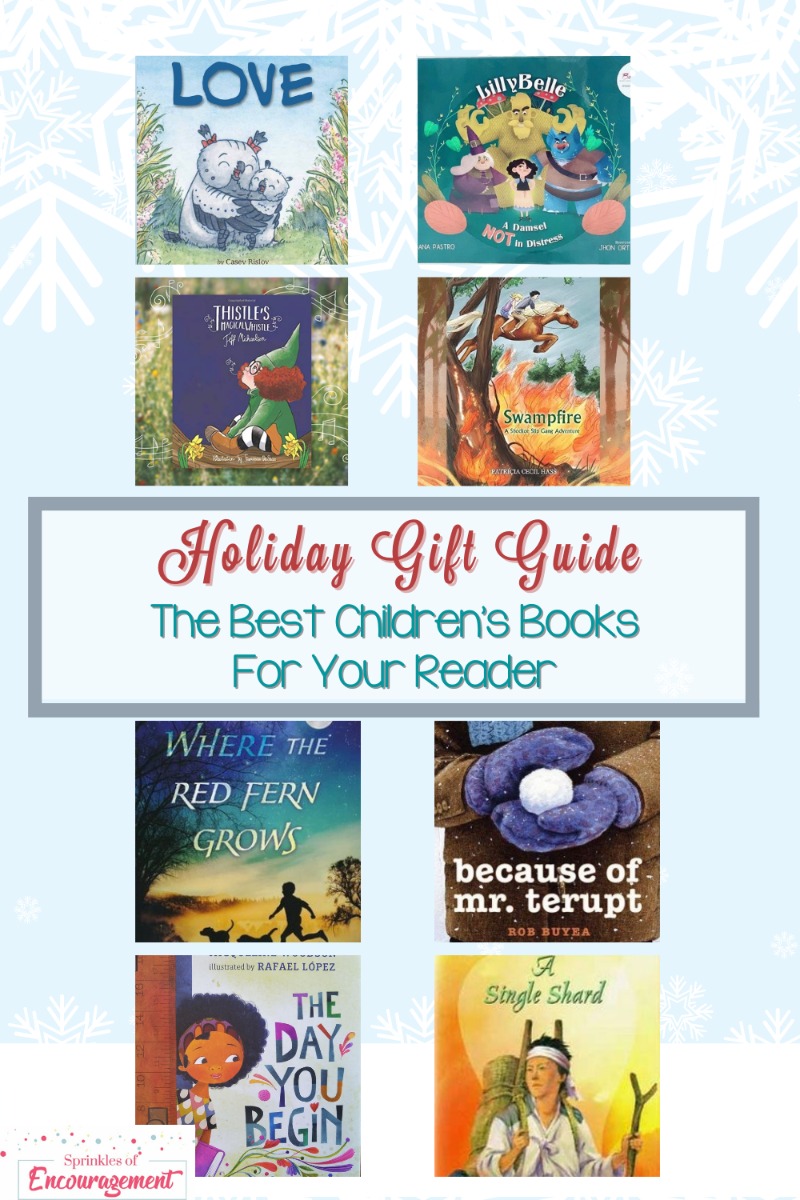 Favorite Chapter Book Gift Guide for 4th and 5th Graders.
The chapter books below are a combination of classic and new titles. Some are listed in the above gift guide as well, but depending on the reading level of the child, the age range for these books will vary. The books will cover an array of topics such as diversity and acceptance, adventure, compassion and empathy, and perseverance. The authors' development of characters and rich descriptions will take your child on a journey they will not forget.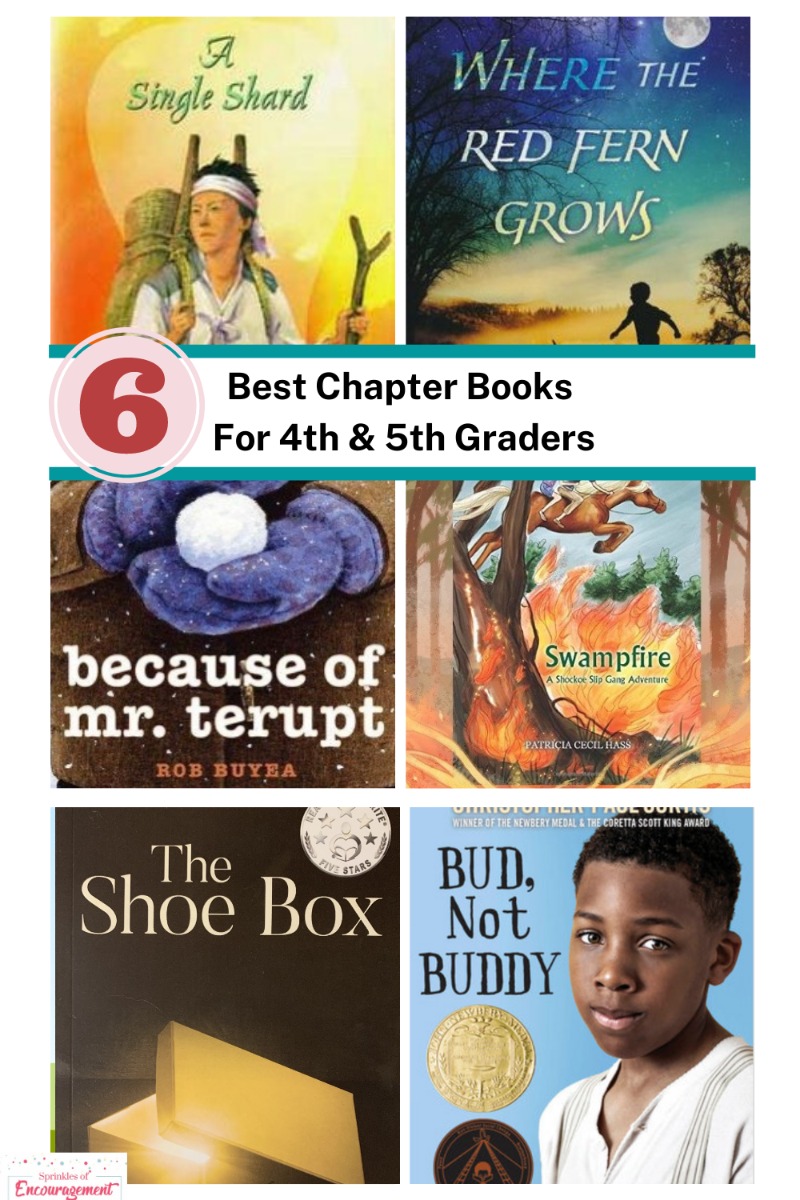 My Favorite Must Reads Gift Guide
There are so many amazing books out there, I wish I could list them all. But for now, here are six that I read this year that have stayed with me long after finishing them. #1 and 2 will touch your heart in such a way that you feel attached to Kathleen. I found myself forming a friendship with her character, loving her through trauma, and prodding her on through her recovery. The teacher in me was fascinated by #5. And #6 tapped into my own family's Appalachian heritage. I can't wait to hear which ones you read and what you thought.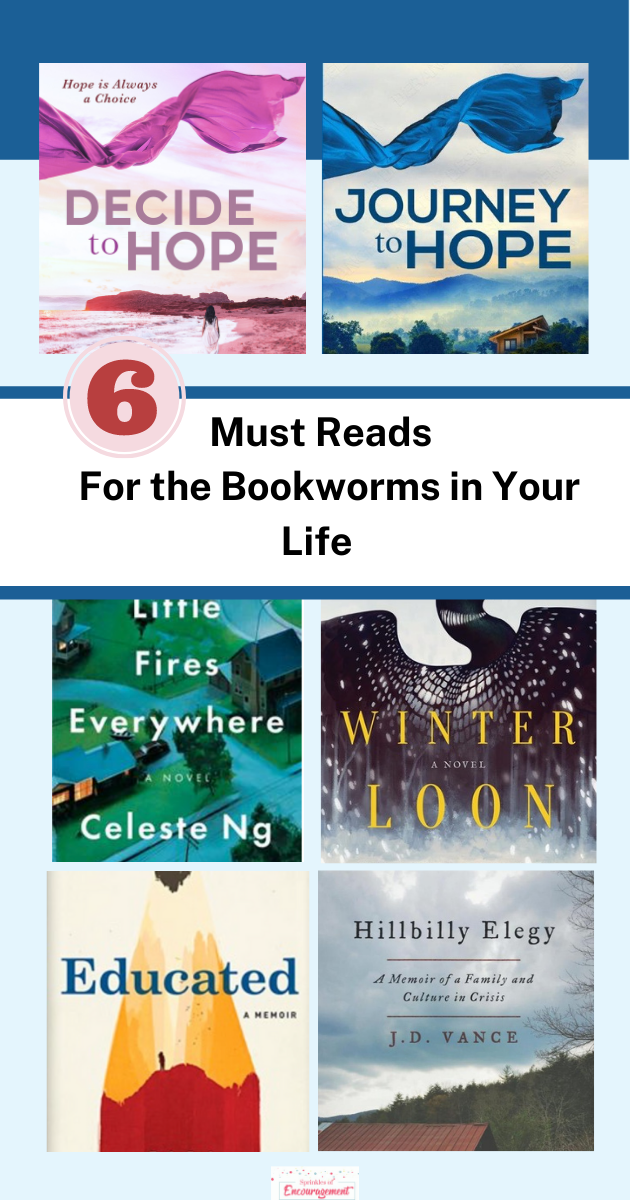 I hope you enjoyed today's post. Please tell your friends about my blog. If you haven't signed up for my mailing list, go to the bottom of this page and just do it! I promise it'll just be all good stuff.
Thanks so much for following my my blog. Remember to share my post on Pinterest, LinkedIn or Instagram – it helps my blog reach others who share similar interests:
Family
Education
Female Business Ownership
Inspiration
Be kind, Be thoughtful, be genuine. But most of all, be thankful.
As an Amazon Associate I earn from qualifying purchases.